
10 Years of experience in Phytotherapy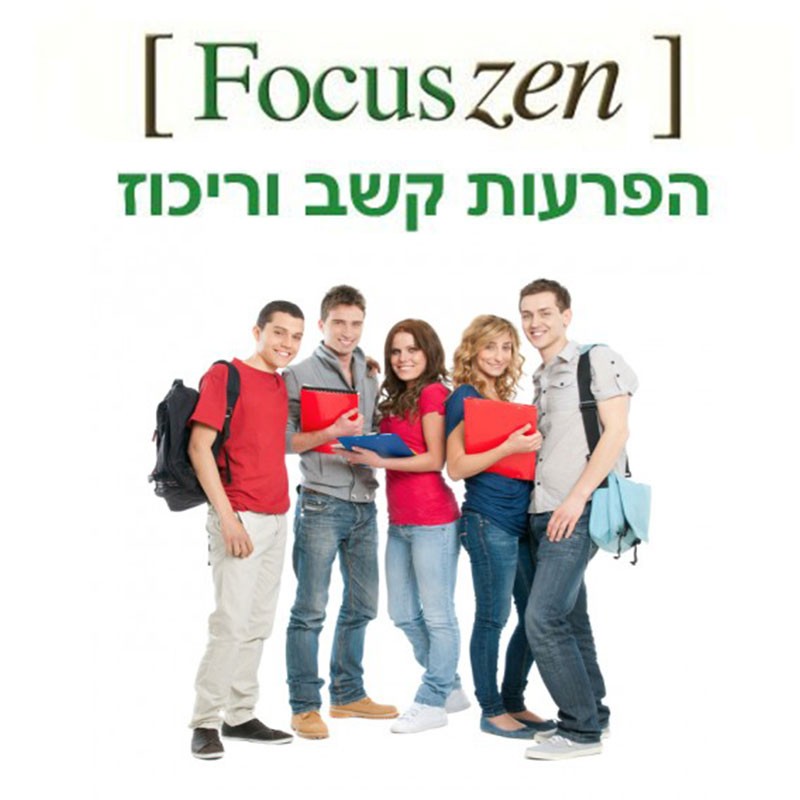  
Focus Zen 100ml
Concentrated plant extract containing scientifically proven plants for their contribution to hyperactivity treatments and attention deficit disorders:
✓ Improves concentration for attention deficit disorders ADD /attention and hyperactivity deficit disorders ADHD
✓ Reduces hyperactivity
✓ Improves learning
✓ Strengthens the nervous system
✓ Contributes to memory improvement
ISO | GMP | 100% Naturel | Kosher Badaz
Free Express Delivery from de 80$
Attention and hyperactivity disorders have been extremely prevalent during the course of the last decade and appear in various forms of behaviour, notably difficulties with concentration, learning difficulties, hyperactivity, agitation, memory, coordination and motor skill disorders.
How does the formula act?
The essence comprises a combination of herbs which contribute to the cognitive functions, notably by stimulating the blood flow to the brain, by strengthening the nervous system and by providing the body with vitamins and minerals that are essential for maintaining a balanced level of energy.
Medicinal plants gradually influence the body and contribute to improving concentration and learning capabilities, smoothly and effectively, and serve as a natural replacement for the treatment of attention disorders.
The formula comprises scientifically proven plants that are effective in the treatment of children, students and adults.
(The change is noticeable after two weeks).
Which plants are used in the formula?
Ginkgo Biloba
Increases blood flow to the brain and contributes to improving concentration and listening capabilities.
Also contributes to strengthening the cardiovascular system. 
Goto Cola
The main plant which contributes to the treatment of attention deficit disorders/attention and hyperactivity deficit disorders.
Is considered a "super food" for the brain which helps to improve cognitive and motor skills.
Astragalus
Increases the immune system's activity and contributes to preventing allergies.
Stimulates peripheral blood circulation.
Medicago (Luzerne)
Provides the body with vitamins, minerals, proteins and digestive enzymes.
Siberian Ginseng
An adaptogen which increases the body's vitality, reduces stress and improves concentration and memory.

Medicinal Rosemary
Increases peripheral blood flow and contributes to improving concentration and thinking capabilities.
Recommended as an alternative by The Citizens Commission on Human Rights (CCHR)
www.cchr.org.il
Contra-indications
The product is not suitable for combination with a conventional treatment.
The product is not suitable for hypertension sufferers.
8 other products in the same category:
Clean Zen- For cleansing the body of toxins
The liver is the largest internal organ in the body and functions as a stockpile. It produces different substances and functions as a purification system which rids the body of toxins and waste.
Image vectorielle au format .svg. Téléchargement en vue d'une utilisation privée, personnelle et non commerciale.
Customers who bought this product also bought: