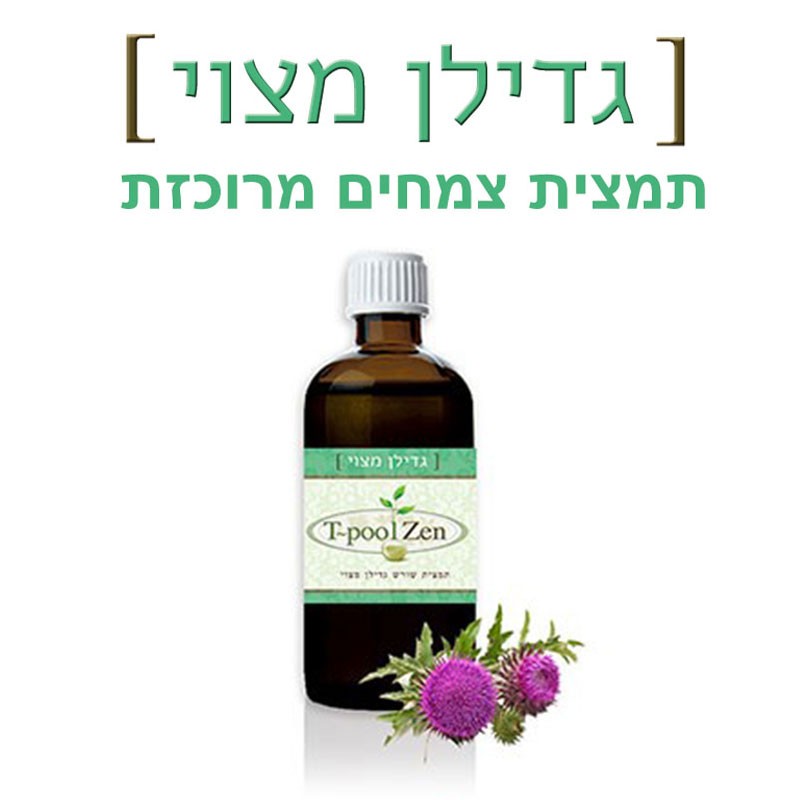  
Gdilan 100ml
ISO | GMP | Made in Israel
Express Worldwide Delivery from Israel by DHL
16 other products in the same category:
Sinus Zen - natural concentrated formula that assists for the natural treatment of sinusitis (sinus inflammation) caused by a bacterial infection after a cold or allergy.
The formula's strength comes from the fact that it addresses every possible cause of sinusitis: it drains accumulated liquids in the sinus,
Cranberry Zen - Assisting for treating urinary tract infections
This formula is a unique and concentrated formula that assists urinary infections from bacterial and viral sources.
The core of the formula is cranberry extract, in a concentration of 40:1, which is 40 times stronger than the herb.
Price
₪195.00
Regular price
₪295.00
    ANTI-VIRAL 1 YEAR MIN    
SonoMask
Result of the innovation of the start up Sonovia Tech and the University of Bar Ilan, SonoMask ™ is a mask with revolutionary tissue which eliminates bacteria and viruses including covid-19 and prevents their proliferation thanks to an ultrasonic encapsulation process of Zinc nanoparticles. This anti-viral fabric with a washable and durable material, provided with a double layer of filtering protection, eliminates more than 99.99% of bacteria, filters and neutralizes particles at more than 98% for diameters of more than 5 microns.
A 

+ Anti-microbial | Anti Viral  Anti Virus
+ Active Virucidal double layer
+ Active Process 1 year minimum
+ Machine washable
+ Wash once a week only
+ Adjustable & Resistant
+ Clinically Validated
+ Does not retain odors | Anti germs
+ Elegant satin finishes

O
    ORDER BY WHATSAPP    
    195 ₪       69 $       69 €    
Image vectorielle au format .svg. Téléchargement en vue d'une utilisation privée, personnelle et non commerciale.
Diabetico Zen - herbal extract assist for stabilizing blood sugar
A unique patent formula to reduce blood sugar levels and to stimulate the pancreas to create insulin.
Type 2 diabetes: Related to a defective physiological ability to absorb sugar into the cells, and characterized by high levels of sugar in the bloodstream.
Lady Zen: herbal extract assists during menopause
The cession of the monthly menstrual cycle is a natural process women undergo which causes changes in the hormonal system, and expresses itself through a drop in the levels of the hormones estrogen and progesterone. These changes affect the body both mentally and physically.
Customers who bought this product also bought: