 
SonoMask™ | Famous Sonovia Mask | Revolutionary Anti Viral Reusable| Israeli Technology with Zinc nano particules
 

 

  PROCÉDÉ ACTIF 1 AN MIN  

 

 
SonoMask
Fruit de l'innovation d'une Start Up israélienne, SonoMask™ est un masque au tissu révolutionnaire qui élimine les bactéries et empêche leur proliferation grâce à un procédé d'encapsulation ultrasonic de nano particules de Zinc. Ce tissus anti-microbien doté d'une matière lavable et durable, munis d'une double couche de protection filtrante, élimine plus de 99.99% des bactéries selon l'ISO 20743. cf.essais cliniques et filtre les particules à plus de 98% pour les diamètres de pus de 5 microns selon l'ASTM F2299/F2299M | EN14683-2019
A 

+ Anti-microbien | Anti Virus | Double couche
+ Procédé actif 1 an minimum
+ Lavable en machine
+ Ajustable & Résistant
+ Validé cliniquement

O
    UNIT PRICE    
     195 ₪        74 $        69 €    
ISO | GMP | Made in Israel
Express Worldwide Delivery from Israel by DHL
    ISO 20743    
SonoMask

    + D'INFO    

La filtration de 5 microns fournit une barrière efficace contre les micro-gouttelettes infectieuses, ceci étant un élément clé dans la transmission d'agents pathogènes.

Cliniquement validé avec ses deux couches, chacune revêtues durablement d'oxyde de zinc, la double couche protectrice antimicrobienne reste en place même après le nettoyage!
Vous pouvez aussi toucher le masque sans avoir peur de le contaminer car les bactéries meurent au contact du tissus et ne peuvent ainsi proliférer 
Anti-microbien
+ Anti-microbien | Double couche
+ Filtre 99.99% des bactéries
+ Lavable en machine
+ Laver une seule fois par semaine
+ Ajustable & Résistant
+ Procédé actif 1 an minimum
+ Validé cliniquement


public
    FICHE TECHNIQUE    

+ LAVER ET PORTER: Un masque facial révolutionnaire que vous pouvez porter et porter à nouveau, rester protégé contre les micro-organismes en suspension dans l'air et protéger ceux qui vous entourent, à chaque fois avec ce masque réutilisable. Lavage recommandé du masque facial une fois par semaine avec du savon ou un détergent doux et de l'eau tiède pour éliminer l'accumulation de lipides / huiles naturelles qui peuvent entraver l'activité des nanoparticules. Lavez dans un cycle de lavage régulier ou à la main. Laissez le masque facial lavable sécher complètement à l'air avant sa prochaine utilisation
 
+ AJUSTABLE ET CONFORTABLE : Plus de masques inconfortables et mal ajustés. Les SonoMasks sont réglables, ajustés parfaitement autour de votre tête, formant un joint étanche autour de la bouche et du nez. Un masque facial dans lequel on se sent à l'aise (9 x 19,5 cm). Le masque est ajustable facilement pour Adultes, Pour les enfants de 7-15 ans il suffit faire un point de couture à l'élastique avec précision.


+ LONGUE DURÉE une couverture de masque conçue pour des utilisations longues durées, vous protégeant tout en préservant l'environnement et limite des usages de masque à usage uniques. Comme alternative aux masques chirurgicaux N95 / à usage unique, cette option de masque beaucoup plus écologique ne vous décevra pas. Un masque facial à double couche et à double action. La couche extérieure est en 80% polyester et 20% coton et la couche intérieure est en 100% polyester avec traitement antimicrobien 


+ TECHNOLOGIE ANTIMICROBIENNE AVANCÉE Chacun de nos masques possède une protection anti-microbienne active grâce à notre formulation exclusive de nanoparticules d'oxyde de zinc. Grâce à notre technologie brevetée unique de finition ultrasonique, les nanoparticules d'oxyde de zinc sont enracinées et intégrées dans le tissu de chaque SonoMask. L'oxyde de zinc est reconnu comme étant une molécule inoffensive pour les êtres Humains

  
         ISO 20743    
 Produit par Sonova | Brevet 2019 

    AVERTISSEMENT    


Selon l'OMS, le port d'un masque facial ne garantit pas que vous ne contracterez pas de virus. Les virus peuvent également traverser les yeux et des minuscules particules virales, appelées aérosols, peuvent pénétrer à travers les masques. les masques de capture de gouttelettes sont efficaces contre la principale méthode de transmission de virus. CEPENDANT, nous ne vous recommandons en aucun cas d'entrer en contact avec ceux qui présentent des symptômes, et si vous présentez des symptômes, veuillez vous abstenir de tout contact avec les autres | Produit non prouvé contre le covid-19 | Produit NON-HOMOLOGUÉ AFNOR en Europe | Livraison en France par DHL | frais de douanes TVA de 20% NON INCLUS |
OMS
    LIVRAISON OFFERTE   
    EXPRESS   

 
     LIVRAISON EN FRANCE    
     PAR DHL     
| | |
| --- | --- |
| | Israeli Lab Center Sonovia Tech |SonoMaks™ |Bar Ilan University |
9 other products in the same category:
Clean Zen- For cleansing the body of toxins
The liver is the largest internal organ in the body and functions as a stockpile. It produces different substances and functions as a purification system which rids the body of toxins and waste.
    TESTÉ COVID-19    
SonoMask
Fruit of the innovation of 3 internationally renowned Technion professors, MayaPatch ™ is a sticker that sticks to any disposable mask or fabric, it eliminates viruses and bacteria and prevents their proliferation. This virucidal patch is used in the medical environment in several Israeli hospitals including the famous Rambam hospital in Haifa. The sticker has been tested on the coronavirus and works, it is used by doctors as well as patients affected by covid-19. The Maya sticker is completely waterproof, letting air pass but filters humidity and therefore prevents viruses of any size from passing through, the aim being first of all to damage the vehicle of the virus: the drops and the humidity, then capture and destroy the virus..
MAYA MASK

+ Anti-septic | Anti-Viral Covid-19  Anti Virus
+ Waterproof | Active virucid
+ Active Process 24H
+ Used in medical environment
+ Easy to stick on any type of mask
+ Clinically validated at Technion
+ Aprouved by the Israeli Ministry of Health
+ Daily used in Israeli hospitals
+ Suitable for public transports
+ Suitable for retirement homes
+ Capture and neutralize the virus
+ Can be touched by hands during and after use

O
    PRICE 10 UNITS    
    180 ₪       52 $       50 €    
Sinus Zen - natural concentrated formula that assists for the natural treatment of sinusitis (sinus inflammation) caused by a bacterial infection after a cold or allergy.
The formula's strength comes from the fact that it addresses every possible cause of sinusitis: it drains accumulated liquids in the sinus,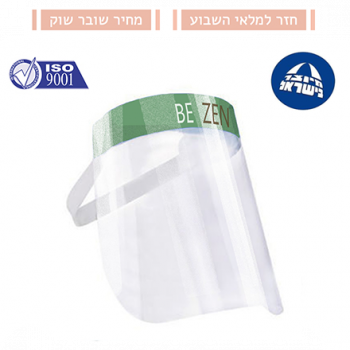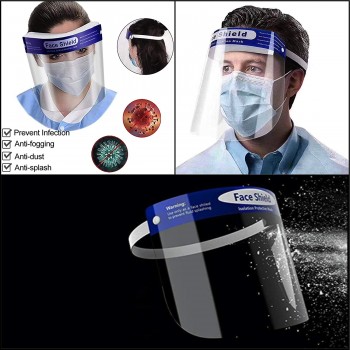 Customers who bought this product also bought: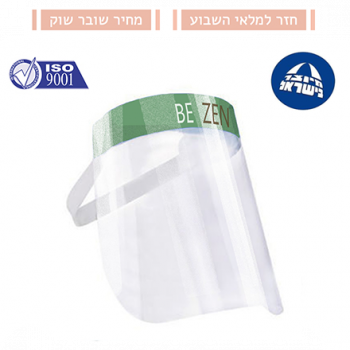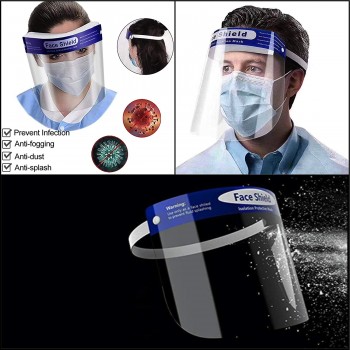 TESTÉ COVID-19    
SonoMask
Fruit of the innovation of 3 internationally renowned Technion professors, MayaPatch ™ is a sticker that sticks to any disposable mask or fabric, it eliminates viruses and bacteria and prevents their proliferation. This virucidal patch is used in the medical environment in several Israeli hospitals including the famous Rambam hospital in Haifa. The sticker has been tested on the coronavirus and works, it is used by doctors as well as patients affected by covid-19. The Maya sticker is completely waterproof, letting air pass but filters humidity and therefore prevents viruses of any size from passing through, the aim being first of all to damage the vehicle of the virus: the drops and the humidity, then capture and destroy the virus..
MAYA MASK

+ Anti-septic | Anti-Viral Covid-19  Anti Virus
+ Waterproof | Active virucid
+ Active Process 24H
+ Used in medical environment
+ Easy to stick on any type of mask
+ Clinically validated at Technion
+ Aprouved by the Israeli Ministry of Health
+ Daily used in Israeli hospitals
+ Suitable for public transports
+ Suitable for retirement homes
+ Capture and neutralize the virus
+ Can be touched by hands during and after use

O
    PRICE 10 UNITS    
    180 ₪       52 $       50 €